Viewing a house is always an exciting time – you're looking at the place that could be your future home, after all.
But before you get too carried away, thinking about where you'll hang that family canvas print or where you'll store your favourite ironing board cover, you'll have to screw your practical head on.
Remember that this is going to be a huge investment so don't be rushed when you're viewing a property and make sure you know what to look for as soon as you walk through the door.
According to research from Zoopla in April 2017, 24% of buyers make a decision on a property within the first 10 minutes of viewing the place but saying yes straight away could bring you major problems later on.
Make sure you ask these vital questions before you decide.
WHAT'S THE AREA LIKE?
You could be viewing your perfect home but if it's out in the sticks and you don't drive, what are you going to do when you run out of Suka? 
Take stock of what's around you. Look out for what amenities are close by, what public transport you'll have access to and if you have children, check that there are good schools in the area.
Look at the property on Google Earth and scout around the area before you visit – you'll be able to see what restaurants, cinemas and other businesses are near you too.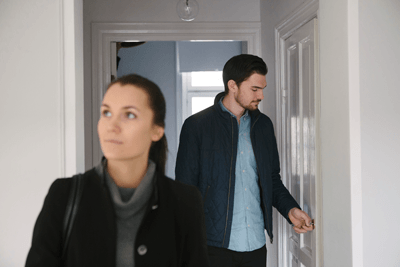 Ask your licensed Real Estate broker (deal only with licensed Real Estate brokers!) if there are any plans to build near your house.

You don't want to buy a place with a sea view only to have it obscured by a massive block of flats in a year's time.
IS THE BUILDING SOUND?
Keep an eye out for any big cracks on the walls which could mean the house has subsidence.
Hairline cracks shouldn't be a major cause for concern as they're to be expected but if you are worried, arrange for an independent builder to look around the property for you.
Take a look at the windows too – is there any rotting wood? How much would it cost you to replace them?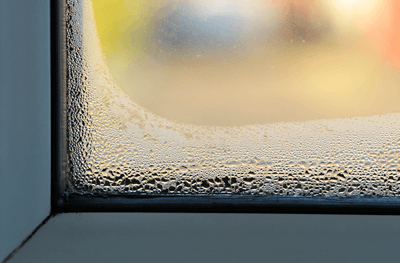 Falling roof tiles should also send alarm bells ringing – a roof doesn't come cheap!
If a house has been recently repainted, there may be damp lurking underneath so take a good look at the ceilings, walls and skirting boards, and see if you notice a musty smell in the room.
Check the conditions of the power sockets and wiring too, which can be costly to replace.
IS THE PLUMBING IN GOOD SHAPE?
Be sure to check how old the Water heaters and whether it'll need replacing any time soon.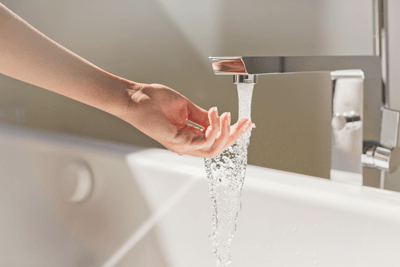 Don't be afraid of testing the taps by running them to check the water pressure – you don't want to stand under a dripping shower of a chilly morning.
Get under the kitchen sink too and see if there's any water damage which could indicate faulty plumbing.
WHY IS THE SELLER MOVING?
It's probably one of the most important questions you'll ask.
Do they need a bigger house for a growing family? Do they fancy a change of scenery? Or are they moving because they can't keep up with the endless money they spend trying to keep the house in shape?
Finding out the answer to this one could be your make or break.
Ask whether they already have a property to move in to as well. This could give you some indication of how quickly they're looking to sell.
WHAT ARE THE NEIGHBOURS LIKE?
Noisy neighbours are a big no-no for some buyers so if this will put you off buying, make sure you ask what they're like.
Is it important for you to be part of a friendly community? If so, ask if there are many community events happening in the local area.
Are the neighbours messy? Do they throw parties regularly? Find out as much as you can before you decide.
WHAT'S THE PARKING SITUATION?
If your property doesn't come with a garage or parking space, you'll have to work out where you can park.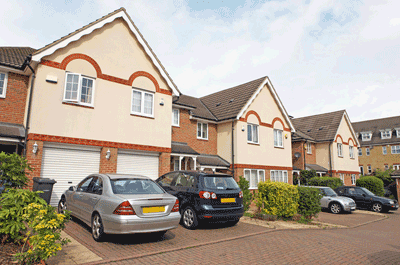 A busy street will obviously be more difficult to navigate so if you have small children, getting them back and fore to the car may be a pain.
WHAT ABOUT OTHER PROPERTIES IN THE AREA?
It's a good idea to find out alternatives. Which properties you could buy for the same price and in which area.
Even if the house of your dreams is under budget, outbidding the competition may not get you the property, should you decide to go for it.
Overvaluing the property may cause the mortgage provider to reject your mortgage application, and for the sale to fall through.
You can usually see whether a property is fairly priced, and if your offer is reasonable, by looking at the recent sale price of houses on the same locality.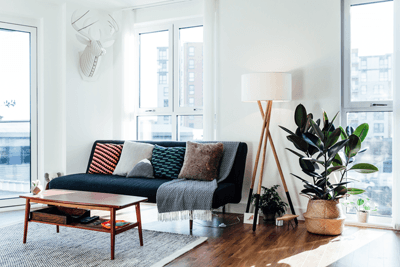 Use what you find out to negotiate on price if you decide to go for the property.
It's also worth asking your licensed Real estate broker how quickly properties in the area sell as well as how many offers have been made and how many have been declined. 
How long the property has been on the market may alert you to something you hadn't previously considered.
HOW MUCH WILL YOUR BILLS BE?
It's all well and good finding your dream home but if you can't keep up with the bills, you may be in trouble.
Ask the current occupant how much their water and energy bills are.
That way, you can work out your budget and see how much you'll have left over for all the fun stuff you want to do with your life.
HOW GOOD ARE YOUR CONNECTIONS?
Be sure to check your phone while you're inside the house to see how strong your signal is.
You can also check the strength of your broadband connection by using an online speed checker.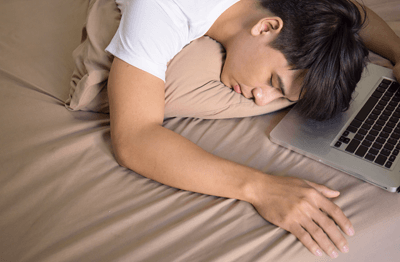 Make sure you're looking for something that fits your online activity – if you're a heavy gamer or a Netflix addict, you'll want a fast connection.
WHAT'S INCLUDED IN THE SALE?
Ask what the seller will be leaving behind when they move or if there's any land included in the sale of the property.
You should also make sure that there's enough storage space for all of your things.
Is there an attic? Is it easily accessible? Will it need work to make it right for your needs?
Some extra tips:
• Visit the property and surrounding area at different times of day to see how much light you'll have in the house, if it's particularly busy at rush hour or if a local restaurant becomes particularly rowdy at the weekends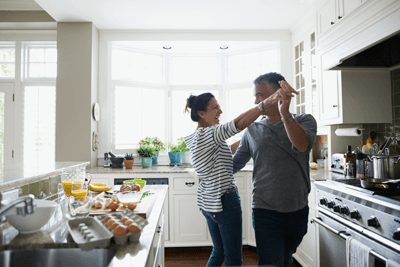 • Two heads are better than one – take someone with you to get their opinion. They might even pick up on stuff that you hadn't noticed
• Take photos of the property so you don't forget what it looked like and you can work out how much you need to redecorate
• Make a note of anything you pick up and use this to negotiate on your price