There is a current surge of demand for properties in Quezon City as the country's best educational institutions are located here – University of The Philippines, Philippine Science, Ateneo de Manila to name a few; Government offices are in the vicinity of Quezon Circle and the entertainment area is located at the Timog, Scout area.
If you have P3M or $70,000 that you have allocated to buy a starter home in the Philippines your options are 1bedroom condominiums around 36.5sqm or a townhouse in the outskirt of manila – meaning Bulacan or Cavite.
Now you have two choices in two new READY FOR MOVE IN Projects in Quezon City:
One is located at Panay Avenue and the other is located at Tandang Sora, both projects are located in Quezon City.
The Panay Condominium offers 56 sqm of area with tiled flooring and dropped ceiling. Including a parking slot it will be priced at P3.5M for cash payments and 2.9M if parking is not included. This is the BEST condo offering for a READY TO MOVE -IN condominium in Quezon City. The building itself is managed by FPD Asia, the country's top property management company and has complete and secured facilities to be enjoyed by its homeowners.
For viewing appointment call 0917-822.5798 directly.
The Tandang Sora property is a townhouse development that is very decent for the price it is being marketed for only P2.8M. This is a three level townhouse where the ground floor is allocated for parking. The second level is for living room, dining and a t&b while the third level has two rooms and toilet and bath.
An upgrade of the townhouse is at P4.05M where the lot is at 40 sqm and the floor area at 120sqm. There is a maid's room/driver's quarter at the ground floor with its own t&b while the third floor has three rooms. The second floor still has the t&b and a good size for living and dining areas.
For viewing appointment call 0917-822.5798 directly.
TERM OF PAYMENT: CASH or Bank Financing (Metrobank and AUB).
The last reason is the upcoming pre-selling project to be launched this December. A green building that will house 2 bedroom units to cater to small families but set to change the Quezon City landscape as this project will be the best in its class. There is no selling yet at the moment but if you would like to be part of its first buyers you may send an email to gnitafan@gmail.com.
Thanks!
Glennis Nitafan
Living/Dining of the 75 sqm Townhouse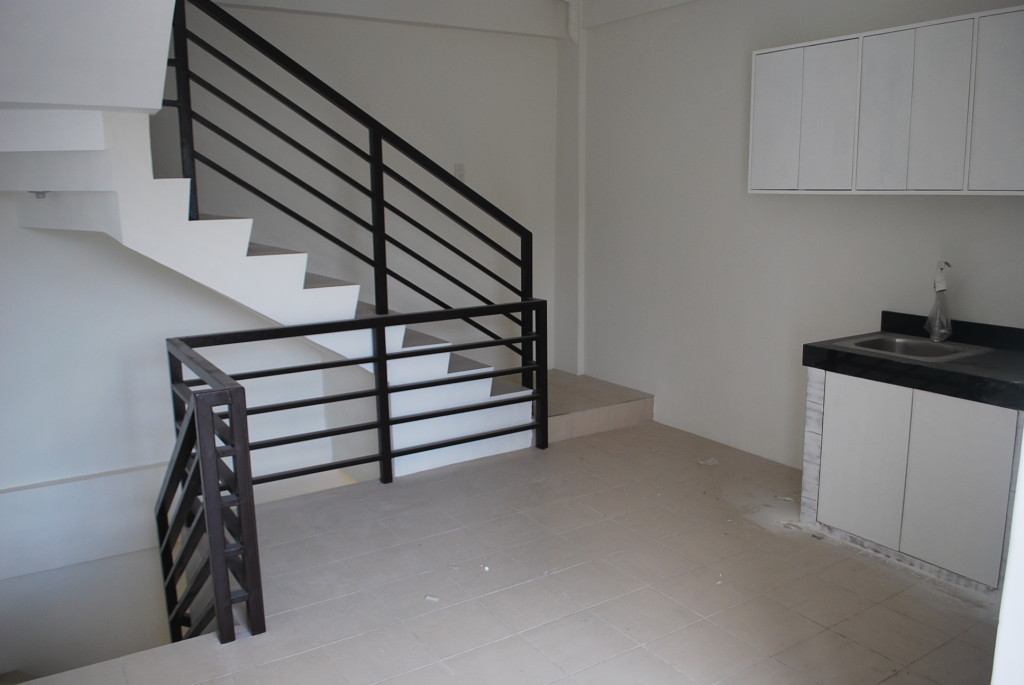 Living/ Dining of the 120 sqm Townhouse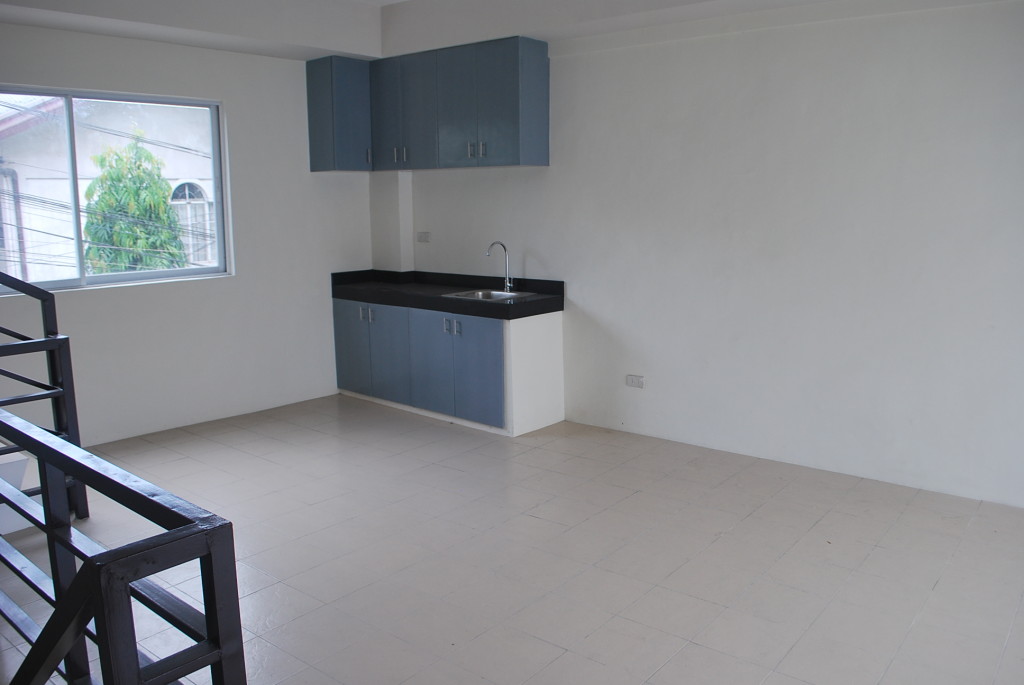 Living/ Dining Room 120 sqm Townhouse
Entering a soon-to be finished unit, the steps do not bite into the knee unlike some townhouse